AuxBox lets you open a collaborative music channel! Link your Apple Music or Spotify account and invite friends to create a playlist people won't stop listening to. Then, like or dislike a song to move it up or down the queue. Liked the song you listened to last night? Open a channel's history to view all the songs played and quickly export to Apple Music and Spotify.
AuxBox enhances the experience for all social places where music is played. Amazing uses of the app include nightclubs, parties, hangouts, jamming out in the car, and so much more!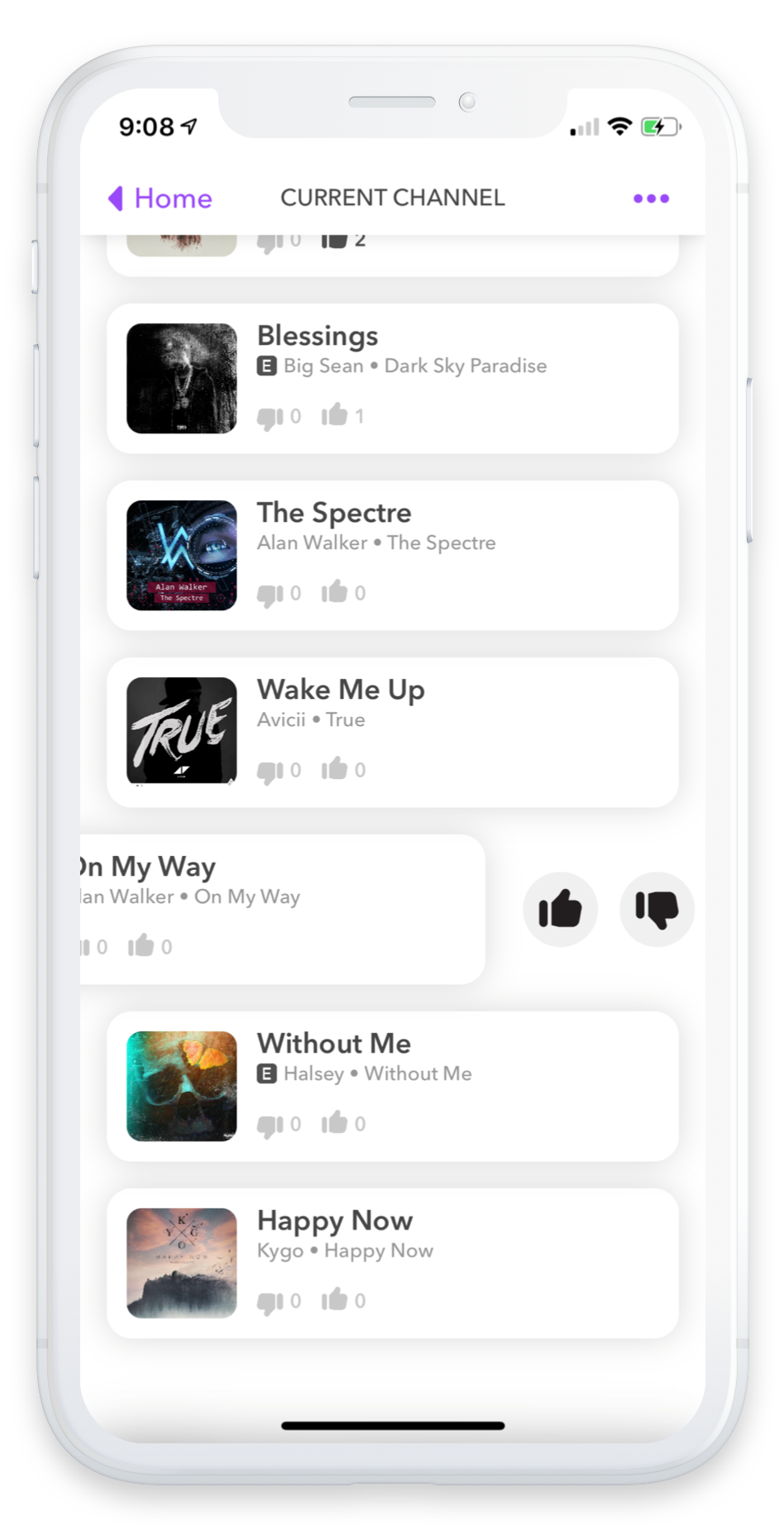 With a unique voting system, anyone in the channel can cast their vote on any song. The higher the rating of a song, the higher it appears in the queue—a true musical democracy.
You know that feeling when you hear a good song but aren't fast enough to catch its name? With Channel History you can view what songs were already played, your contributions, and the songs that received the highest ratings. You'll never lose a good song again!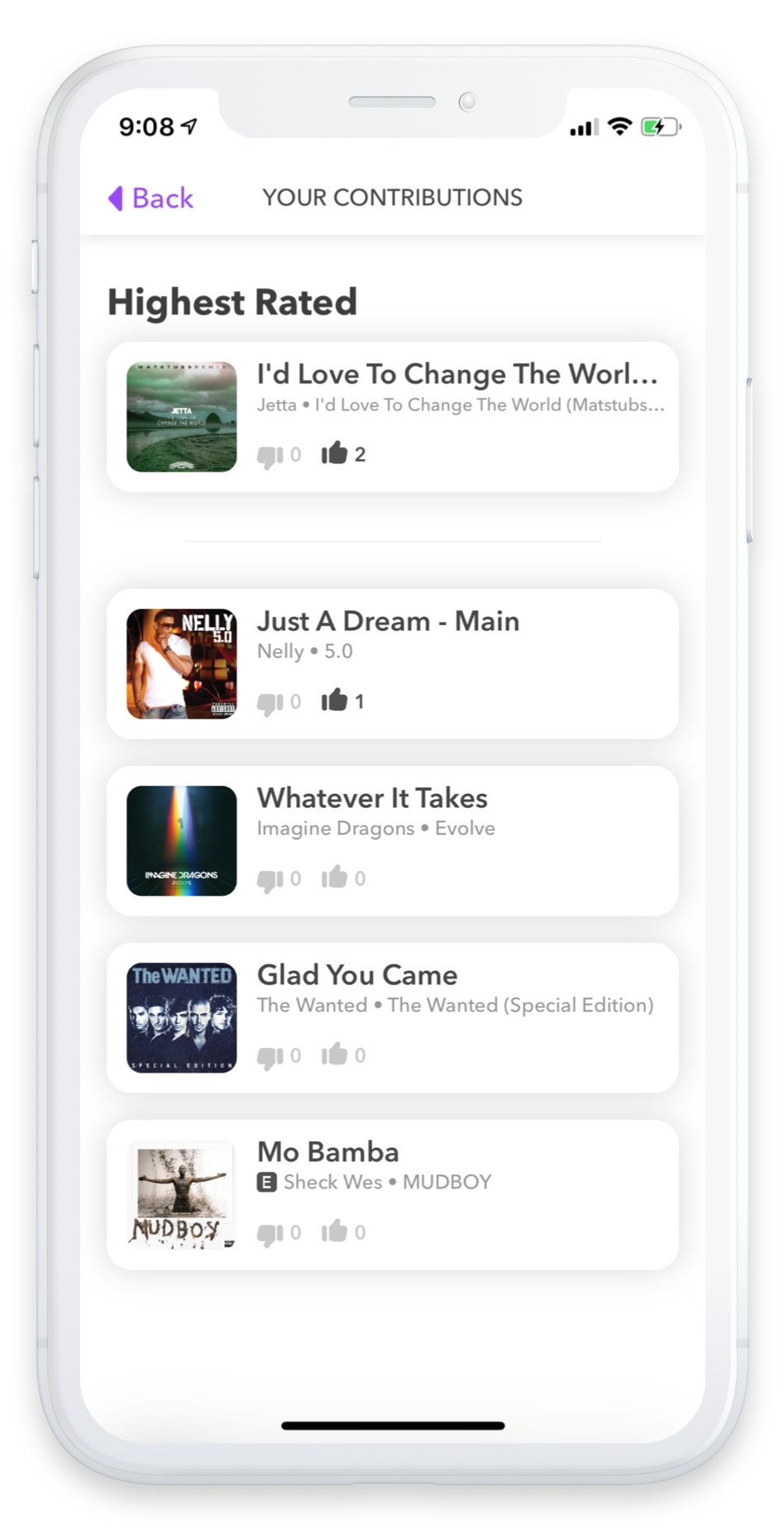 A picture tells a thousand words; a video tells a million. With that said, we hope you enjoy this long essay of what AuxBox is all about.